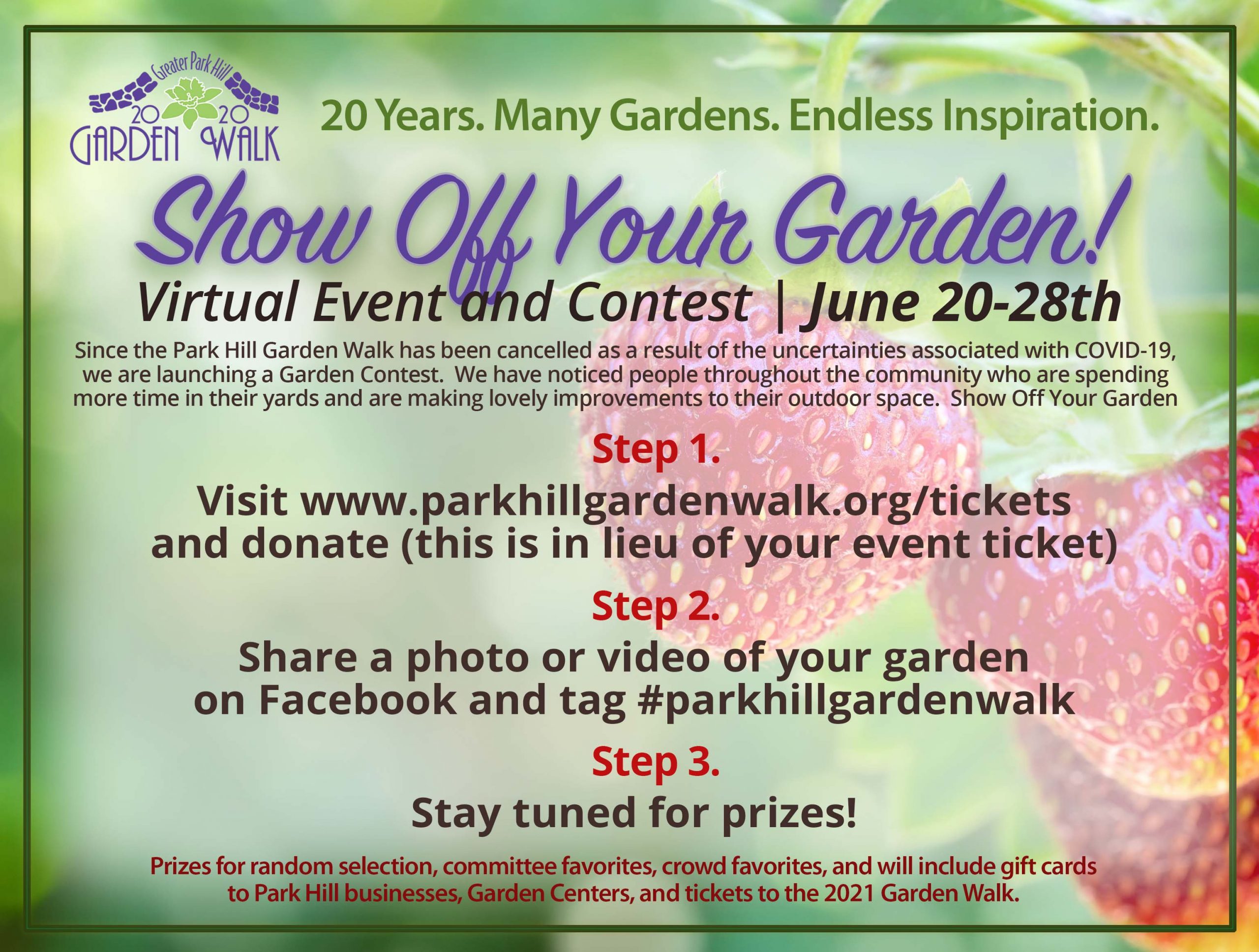 20th annual park hill garden walk online event and contest
Date: Saturday, June 20 – Sunday, June 28, 2020
The featured gardeners for 2019 have literally extended their living space into their yards. 
They have been designed to provide creative spaces for children to play, adult entertaining and areas for quiet reflection. 
The energy as well as the tranquility found in these spaces is truly magical.
The use of color is evident everywhere.  Whether it is painted objects, the plants themselves or in art features, the use of color is just delightful. 
It pulls you in and makes each space inviting in its own way.  You may find yourself just wanting to sit down and take it all in as best you can.
Raised garden beds are another feature in several of the gardens.  They come in all shapes and sizes and are made of a multitude of materials. 
If you are thinking about creating a raised garden in your yard, you'll definitely want to visit these gardens to get ideas that work for you.
Just to spark your interest further, here's a small sample of the garden themes in this year's line-up:
Repurposers Extraordinaire – Do-it-yourselfers get extremely creative
Urban Farm – Colorado themed design
Jungle Gone Tame – From out-of-control to multiple use spaces
Let It Bee – Reused décor and artistry
Year-Round Outdoor Living – Reclaim, maximize and expand the purpose and usefulness
Low Maintenance Living – Artistic, reused elements and shared with community
Urban Oasis – Beauty and grace with family gatherings in mind
Vegetable Heaven – Community sharing with European flare
Support Your Local Community